Travel Guide: Kauai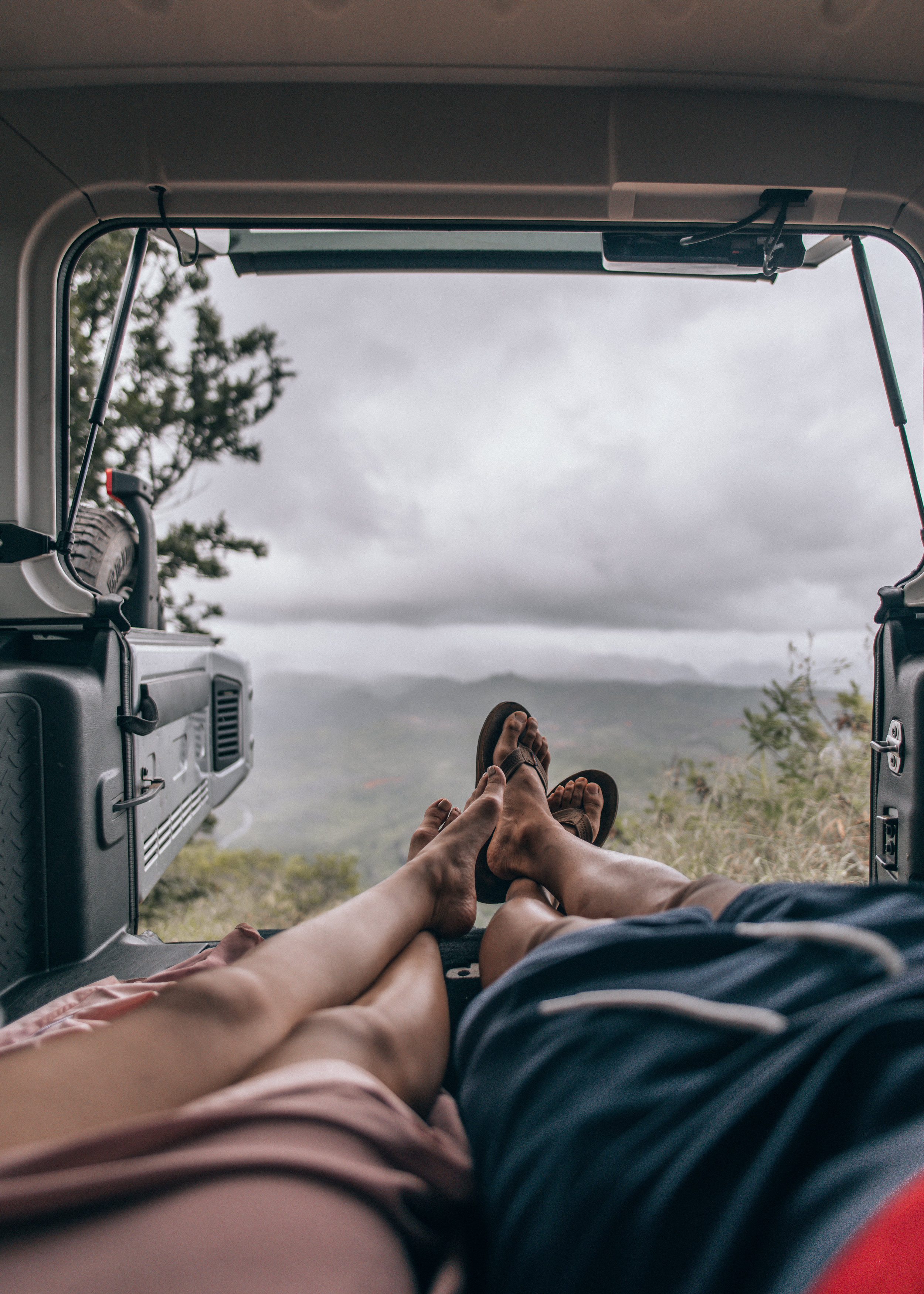 Kauai is the 4th largest island and is often called the Garden Island. Known for its beautiful rainforests, the Napali coast, Waimea Canyon, and 111 miles of coastline, Kauai has more accessible beaches than any of the other Hawaiian Islands. There are 8 major waterfalls on the island with Waipoo in Waimea Canyon being the highest, falling at 800 feet. If you're looking for a place to disconnect, explore and spend the majority of the time outdoors, than look no further because Kauai is it.
Kauai is the 3rd island we've visited (leaving the big island left) and one I honestly did not look into prior, as I love Maui and Oahu. However, when I saw flight deals for Lihue, I decided "why not?" and had no idea what to expect.
Plenty of people told me that the island is gorgeous, which it is, but did you know you can only access 70% of the island by foot? Helicopter tours are a must, but we failed to book ahead of time and I cannot wait to go back to see the rest of the island from the skies. From what I've seen so far (via car and foot), I can only imagine how much more epic Kauai can look.
Side note: You need to rent a car while you're on the island. Uber is limited and takes forever so get yourself a car to get around.



We spent roughly 5 days on the island, driving back and forth on both sides of the island, as we were situated right in the middle at the Grand Hyatt Kauai. You cannot drive around the island entirely as the roads does stop, but each side of the island takes about an hour to hour and half to get to which isn't bad at all.

While there is no real nightlife on the island, there is quite a lot to do during the day. We started each day a little before sunrise, often watching if from the balcony of our hotel with the exception of one morning where we drove to a beach. You have to keep in mind that everything is on island time, so for a LA girl like me, I had to learn to just slow down, relax, and enjoy the present.
We didn't have an itinerary but went off recommendations from locals and our friends, and from all that we experienced, here's what I believe are must-do's when you're on Kauai.
Things to Do
If you're up for a long drive, 10 miles to be exact, that ends with a great view of what is nicknamed the Grand Canyon of the Pacific, Waimea Canyon State Park is it.
You have the option to drive or hike through the canyon, or take a helicopter tour that gets you a great view overall. We chose to drive and made plenty of stops along the way to take it all in. Each stop left us anxious for the next, as the views just kept getting better.
While it was slightly cloud when we went, we still were amazed by the beauty of it all. I highly recommend visiting it when you're in Kauai. Plus it's free, no park fees!
Tip: when you get to the top, there's a snack stand in the parking lot that sells delicious lumpia and fresh fruits! I totally recommend grabbing a snack for the drive down.
No surprise that the King's Pool and Queen's Bath are listed as a must-visit. It was the #1 recommended place to us when I asked where to go on Instagram.
It is absolutely beautiful, much more in person than these photos prove, but beware of the waves. People have died here prior and the rocks can be slippery. Just be very careful when you're here!
KSOLE jumped in and enjoyed it, claiming that it was quite refreshing. I didn't get a chance to dip in, as I was pretty tired and I'm not a strong swimmer, hah. Regardless if you swim or not, it is worth the visit but also take note that parking sucks.
There is a small parking lot and the wait for parking can range from 10 to 30 minutes, so don't plan on going if you have a tight schedule.
If there's horseback riding available, you can guarantee I will do it. After riding in Oahu at Gunstock Ranch, I had to take Princeville Ranch up on their offer of a waterfall picnic horseback ride.
We started early in the morning, riding through 2,500 acres of working cattle ranch, which features views of the Makaleha mountains. We had two lovely guides who were not only informative but very welcoming, making us feel safe and secure throughout the 3.5 hour tour.
Fun fact: The Makaleha mountains have been used in Jurassic Park movies and Hunger Games.
My horse, Charlie, was a complete sweetheart. I didn't have to do much as he was a pro and handled the trail very well.
Half way through the ride, we let the horses rest as we hiked down to a private 80 foot waterfall. The Kalihiwai Waterfall was stunning and the dip in was refreshing after the hike. The ranch prepared a picnic lunch for us and we got to take it all in for the next hour.
Afterwards, we hiked up and climbed a rock, but don't worry, you're secured the entire time and the guides are there every step of the way. The ride back was just as relaxing and the tour overall was amazing. I loved it and cannot recommend it enough.
Places to Eat
We spent half the trip eating at the our hotel, as their room service and restaurants were easy for us after a long day of exploring. However, we did manage to grab some lunch at these places and of course, I had to check out the coffee spots!
Savage Shrimp: a selection of flavorful shrimp plates - peeled and unpeeled options available. Located in a plaza with lots of parking, I personally liked it but KSOLE was indifferent.
Aloha Roastary Coffee: A small coffee shop with great espresso shots and their soy latte was delicious.
Lapperts Ice Cream: Perfect spot for a break mid-day. They have some unique flavors and non-dairy options!
Anuenue Café: Great brunch spot, gets packed really quickly but the Tow-In french toast and Kalua pork fried rice are worth it.
Triology Coffee: Fresh coffee with organic and healthy treats. I loved their chai tea latte and while the shop is small, it's super cute.
Kauai Juice Co.: Top rated juice spot on the island with 3 locations. I normally don't like pressed juices but Kauai was so good! I had it for two days straight and they'll take back your bottles for credit.

Hanalei Bread Co.: Random stop right before they were closing, but absolutely no regrets as their pastries were bomb. I loved their coffee as well, but they have teas and smoothies too.