Hyatt Regency La Jolla
She slammed her laptop shut and quickly gathered her things.
He looked up, puzzled and looked at his watch. It was only 2:15PM and they usually study until 3PM.
"Hey, what are you doing?" he asked.
"Sorry, I forgot to tell you. I'm headed to SD this weekend and didn't finish packing last night so I have to go." she replied as she zipped up her Herschel backpack.
"Okay, all good. Where you staying at?" he asked curiously.
"La Jolla at the Hyatt Regency." she answered, leaning over to hug him before hurrying away towards the door.
"Have fun. See ya next week!" he yelled after her before turning back to his work.
It's no question that my go-to getaway is always San Diego and when I'm in need of a refresh and reset session, I specifically head to La Jolla.
San Diego is the city by the sea where the lifestyle is savored and enjoyed. Things are taken down a notch here and people actually enjoy their day versus rushing through traffic to get to one event to the other. I'm so grateful that SD is just a two-hour drive from LA as I was due for a R&R session and what better way than to spend the weekend at Hyatt Regency La Jolla.
Tip: When you're in a creative funk, have writer's block, or need to just completely disconnect, go on a trip! There's no better way to re-inspire yourself than to get outdoors and explore.
Hyatt Regency La Jolla offers you a getaway full of choices whether you're down for a tennis match or up for a dip in the pool, you'll find everything you need to refresh and reset yourself. You'll arrive in need of peace, but will leave completely happy and at peace.
KSOLE and I spent our long weekend in a spacious and newly renovated suite. The decor and the size of the room reminded us of our suite during our stay at Loews Hollywood, however the experience and service provided at Hyatt Regency La Jolla was on another level in comparison. For a chain hotel, you expect customer service to be mediocre and for all hotels under the brand to be pretty similar in all aspects. However, I've found that each of the Hyatt Regency's have their own style and uniqueness level.
For Hyatt Regency La Jolla, the customer service we received was well above our expectations from the time we stepped onto the property to a week after we left. Yes, the customer service after our stay was the cherry on top for me and I'll tell you why in a minute. For now, let's get back to the room.
Our suite had gorgeous ample natural lighting, which made great for photos. The view we received from our suite was of the plaza that the hotel is in, which includes a few popular restaurants right across from us such as Flemings and The Melting Pot. Needless to say, you won't starve when you're at the Hyatt Regency La Jolla.
Room service is always a must during my stays, as everyone who follows me on Instagram knows. I always opt for room service because what else is better than having food delivered to you, while you're cozied up in your robe and slippers? Standard procedure for ordering, with the option to place your order prior to heading to bed via the paper menu they provide. Simply mark off what you want, customize it to your liking (I literally wrote waffles on the menu because it wasn't listed and I got waffles - score), and place it on your door before you knock out. Wake up to the smell of bacon and enjoy!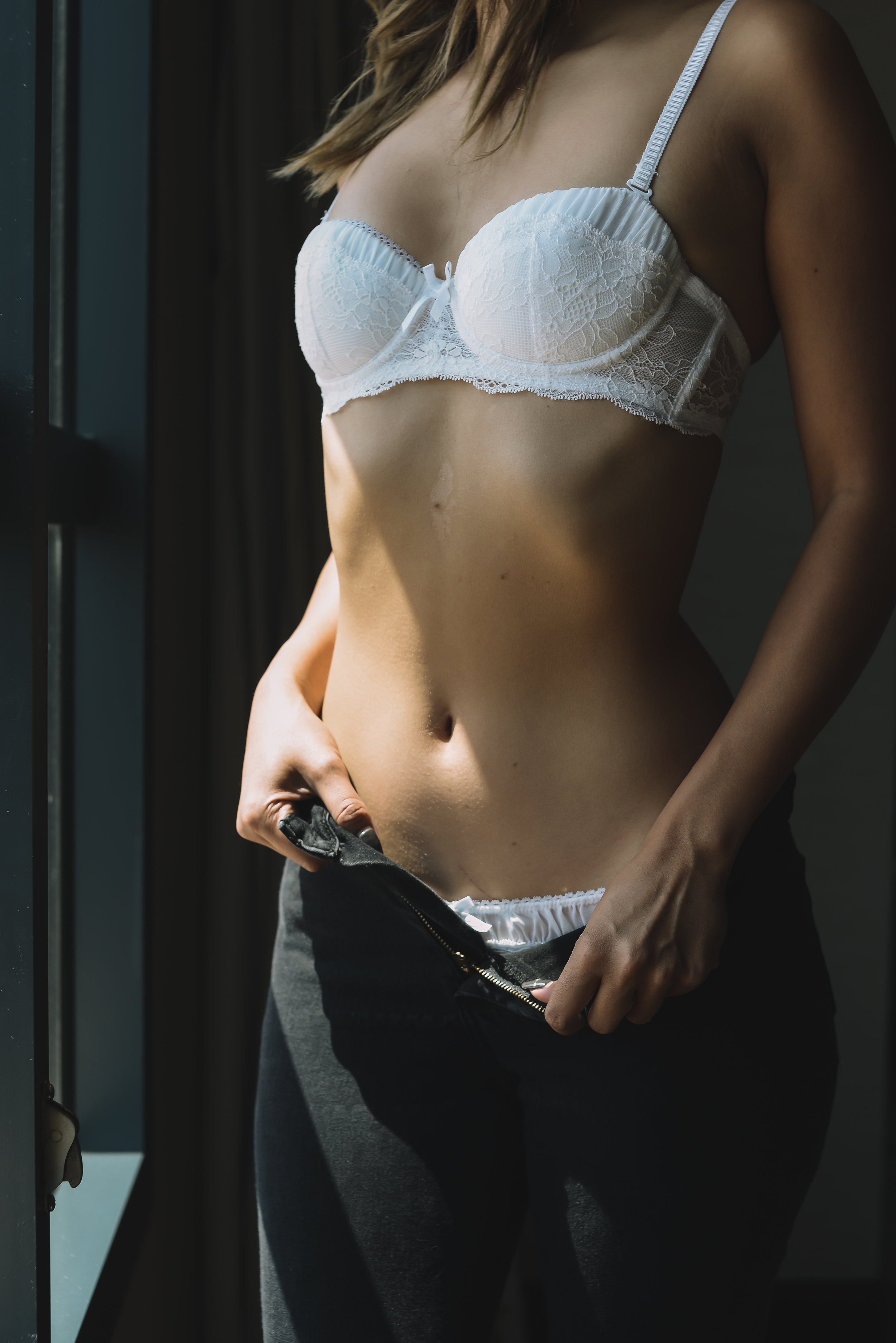 Rest•Relax•Revive Spa Services
During our stay, we opted for a couple's massage which was provided by RRR Services.
The Hyatt Regency La Jolla does not have an on-site spa, but instead offers in-room or cabana side massages provided by RRR.
KSOLE and I enjoyed a 80-minute couples massage in the comforts of our room. It was such a relaxing experience that we absolutely loved. Preferences were talked about prior to the treatment and relaxing music was played to set the mood throughout the 80-minutes.
We were so relaxed afterwards that we ended up not going out, as planned (hah).
The best part about RRR is the fact that they are a mobile service so they are available to be booked anywhere in San Diego!
So if you're in need of a good massage, I highly suggest booking an appt with RRR. Certainly booking them again when we're back in SD!
*services were provided at a discounted rate, however all opinions are truly mine.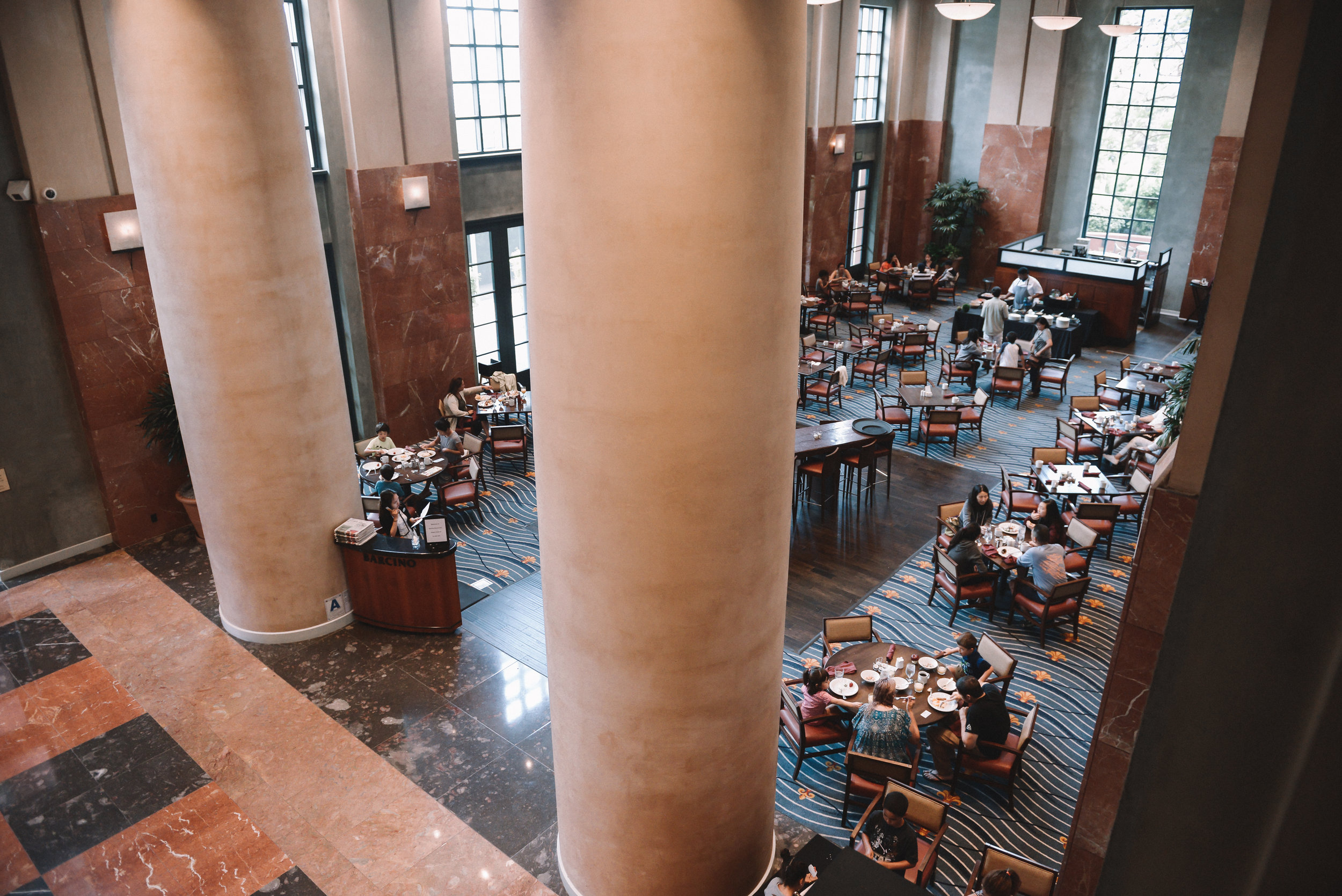 If you've got time to. kill and would prefer to start your day off outside of the room, head down to the lobby to Barcino Grill.
Great for breakfast and light lunch, Barcino Grill offers you the option to order off the menu or enjoy a breakfast buffet which includes a customized omelette station.
For opening hours, click here.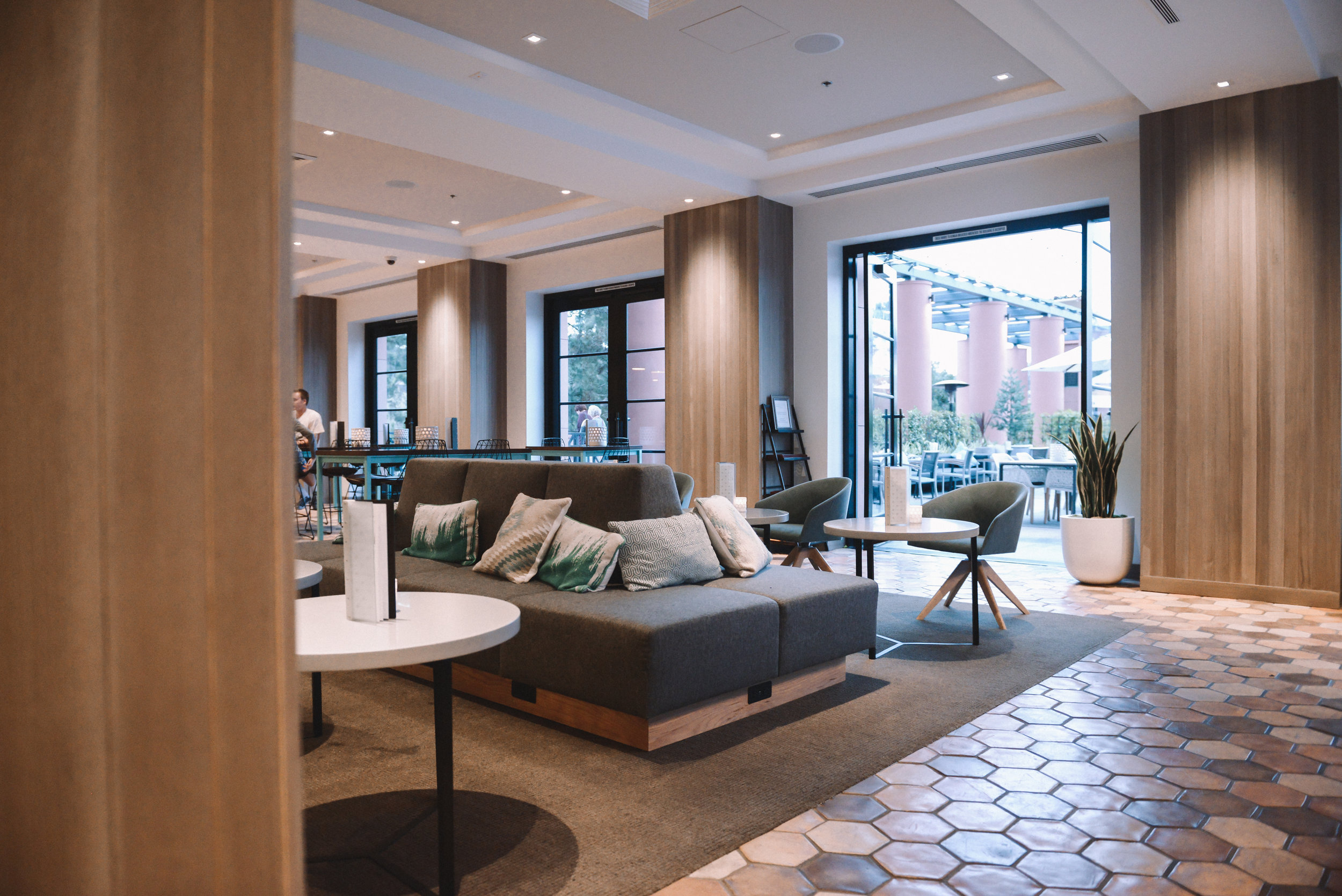 Heading out for the night but want a drink before you go? DRIFT offers you an array of delicious cocktails and light bites, as well as full dinner options.
Located inside the hotel lobby, DRIFT's decor is inspired by natural beauty and the surf culture of SoCal. Offering indoor and outdoor seating, complete with heat lamps and fire pits for cooler nights - and blankets. I suggest starting off with a blackberry mule and their ceviche.
KSOLE loved their bacon and cheese waffle, a fun switch up to the chicken and waffles everyone loves. I had the salmon and because I'm lactose intolerant, the chef was sweet enough to substitute my sides with a plate of fresh grilled veggies.
Service was amazing, attentive and didn't forget once throughout the whole meal about my dairy allergy. Trust me, I've had plenty of places who have and it never ended well so thank you DRIFT for remembering!
Words by Lisa Linh | Photos by KSOLE
Now, let's circle back to the overall customer experience we had from Hyatt Regency La Jolla.
Aside from checking up on us to ensure we had a great time, their events coordinator was so kind to send us a printed list of suggestions of places to go nearby. We had mentioned we wanted to explore La Jolla during the evening and from this brief conversation, the staff quickly drew up a guide for us which was so sweet!
Remember when I said they went above and beyond, even after my stay?
My forgetful self left behind one of my favorite facial cleansers and contacted the assistant manager of the hotel, Christian, via email as soon as I got home. Not only did I get a quick reply back, ensuring they will check with housekeeping for the item, but I also got a follow-up stating they will ship it to me free of charge.
I received the item back and because it is in a glass jar, the staff at Hyatt Regency La Jolla had also taken the precaution to bubble wrap the item, tape down the dispenser so no leakage would occur during transit and placed it in a box prior to wrapping it up for shipment. Talk about taking care of your guests! Thank you so much to Christian and the staff at Hyatt Regency La Jolla for this and for everything during our stay!